As an Amazon Associate we earn from qualifying purchases.
When it comes to name-brand steamers, Rowenta is well known. It is a brand that has produced trusted products for years. When you are shopping for a new steamer, you can't go wrong with a Rowenta one. It is easy to learn how to use a Rowenta steamer. Just follow a few step by step instructions.
​The Rowenta Name Brand
Rowenta was established in 1909 by Robert Weintraud. He used letters in his name to come up with the company's brand. The main focus of Rowenta was to make office supplies, lamps, and clocks.
Thanks to Robert's eye for innovative designs, the company grew to manufacture coffee makers and other small appliances. In 1949 Rowenta launched the first thermostat-controlled iron.
Rowenta constantly pushes the boundaries and creates more innovative products. When you shop for Rowenta care and cleaning products, you can have confidence in a company that has been around and inventing for over a century.
​Types of Steamers Offered
Most brands offer a few different types of steamers. When you choose a steamer, it is important to consider how much of a steaming workload you have.
If you plan to steam as much as you can and have hours worth of clothes, drapes, and other fabrics you will want to purchase a large standing steamer. However, if you only have a few items to steam or if you travel frequently, then a smaller handheld steamer is perfect to fit your needs.
The Rowenta X-Cel Steam is a powerful handheld and travel steamer that packs a wrinkle blasting punch of steam power. It is ready to begin steaming in 45 seconds and provides up to 10 minutes of steam. This ready-to-go steamer comes with a fabric brush, lint pad, and a steam bonnet.
Rowenta DR8082 Partner of Fashion X-Cel Steam...
1500 Watts of powerful steam combined with an Extra large micro metal steam head for excellent steam...
Ready to steam in 45 sec - light indicator to know when the device is ready to use
Removable water tank - 10 minutes of uninterrupted steaming
If you hope to replace your iron with a steamer, then you will want a larger unit. No products found. offers an hour of continuous steam through a large steam head.
No products found.
These two steamers offer the same innovative greatness that Rowenta stands by. So whether you need a full size steamer or a smaller size, this brand has one that will work for your needs.
If You Travel
Rowenta also makes a handful of amazing portable steamers, for those of you that travel frequently. You can get the benefits of steaming without needing a large unit – these handheld devices pack nicely in your suitcase. You don't have to risk your clothes to a lousy hotel iron, and you can guarantee that your clothes will last.
​How to Use a Rowenta Steamer
When you are ready to learn how to use a Rowenta steamer, it is best to gather all the items together you want to steam. This will help keep you in one place. You don't have to let the steamer run while you move from room to room.
Also, you never want to steam something that is dirty or has any stains on it. The steam can make stains permanently set into the fabric. Most of the full-sized steamers have a built in hanger like those from Conair. If you are steaming multiple items, you will want to have them on their own hangers.
Steaming your clothes will make them damp. Make sure you have a place to hang them to dry once you are finished. You don't want to steam wet clothes. But, you can steam them while they are still slightly damp.
You will not press down on clothes with the steamer like you would an iron. Instead you will press the top of the steamer to the fabric and then lift the bottom out at a 45-degree angle. This will allow the steam to come out of the steamer head of the upright steamer while the top glides down the item and presses out wrinkles.
For delicate fabrics, you won't press the top of the steamer to them. Instead, you will hold the steamer away from the fabric and let the hot steam penetrate the fibers as you hold the shirt straight with your other hand.
Follow these instructions when you are ready to steam.
Turn on the Steamer and let it heat up.
Once the steamer is warmed up, you can begin steaming.
Steam the collar and cuffs first. To do this you will take the shirt off the hanger and use a flat protected surface or an included steam pad. This will allow you to press down on the fabric as you steam.
If you are steaming a shirt, begin with the sleeves.
Hold the steamer with your dominant hand and use your other hand to hold the bottom of where you are steaming. This creates a tight canvas for you to steam and helps straighten wrinkles.
Steam the front sleeve, then the back.
Repeat for the second sleeve
Once the sleeves are done, you can move onto the body of the shirt
Steam the front and then the back
Once you are finished, hang the shirt up to finish drying
Steaming is a much faster way to get rid of wrinkles. Since the clothes are hanging, it cuts regular ironing time in half. However, while steaming is a faster option, it is not the crispest option. For shirts you want to be crisply pressed, then ​you will want to use an iron. 
Rowent makes some amazing steam irons to help you out, as well. If you're looking for an iron, rather than a steamer, we have a Rowenta steam iron review to for you to check out.
​Things to Remember
Most steamers will heat up in about a minute. Just watch for the steam to start coming out in a strong and steady stream. Also, don't be alarmed if the steamer coughs a little. That is normal because condensation can get stuck in the tubes from previous uses.
If the shirt has a design on it that is susceptible to hot steam, then you can steam the shirt inside out. Also, when working with polyester, make sure to steam inside out due to its weakness with heat.
Most steamers will come with attachments. These attachments can help with pulling lint off a shirt and also adding creases.
While a creasing attachment can add a crease, it will not be as well made and crisp as an iron can make it.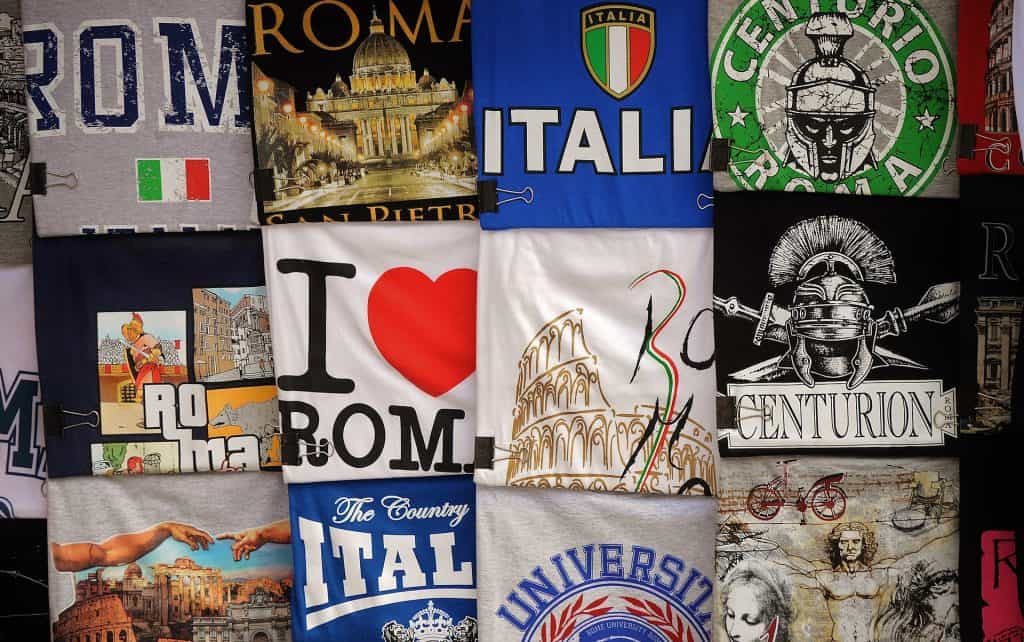 Conclusion
Learning how to use a Rowenta steamer is not a difficult task. Most Rowenta steamers come with a one-year manufacturer's warranty. You can be confident investing in this brand.