As an Amazon Associate we earn from qualifying purchases.
For individuals who travel or for someone who doesn't have a lot of clothes to de-wrinkle, a handheld steamer is a perfect option. Steamers allow you to keep clothes wrinkle free and looking their best, without all the negative downsides that come from using an iron. The best handheld steamer gives you tons of flexibility, and even lets you steam your clothes while on travel.
​While not difficult, we walk through the steps on how to use a handheld steamer, including how to care for it to increase longevity. 
What is a Handheld Steamer?
A handheld steamer is the smaller version of a clothes steamer. This design is made to be a small appliance that is made primarily for travel or for small steaming needs.
When plugged in and turned on, the small appliance warms up the water inside of the reservoir and turns it into water vapor.
The water reservoirs in handheld steamers usually do not hold much water. They will run uninterrupted for 9 to 15 minutes, depending on the brand. This is good for individuals who do not have many items they need to steam at one time. It is also the perfect size for traveling or keeping in the office.
The No products found. is an easy-to-use handheld steamer. It also comes with an attachable fabric brush that helps remove lint.
No products found.
Not all handheld steamers come with attachments. While they can be useful, they may not be a requirement for your steaming needs.
​Not sure ​which ​handheld steamer is perfect for you? We've compiled a comprehensive buying guide to help you choose the ​best ​one to suit your needs.
How to Use a Handheld Steamer
You can learn how to use a handheld steamer in just minutes with these easy-to-follow instructions. The only things you really need to figure out are how to hold the steamer and the angle technique for proper pressing and steaming.
The right way to hold ​this portable steamer is to press the tip of the steamer against the fabric and lift the bottom out at a 95-degree angle. This allows the head of the steamer to press down on your clothes while the steam penetrates the fabric.
If you have more delicate fabric that can't handle concentrated steam such as polyester or silk, you will want to hold the steamer a few inches away from the fabric. Lightly let the steam wash over it while your non-dominant hand pulls the fabric down to straighten it.
When you are ready to know how to use a handheld steamer, follow these steps:
Make sure that you have everything clean, hung up, and ready to be steamed.
Turn the steamer on and let it heat up for a minute.
When the steam has a strong flow, it is ready.
Begin to steam your clothes or other items.
If you are steaming clothes, begin with the collar and sleeves first, then move on to the body.
Steam the front and back of clothes to ensure all wrinkles are managed.
Continue steaming the next item until you are finished or the steamer runs out of water.
Make sure your clothes or furniture items have space and time to dry. Steaming will leave them damp. You can steam your clothes if they are already damp.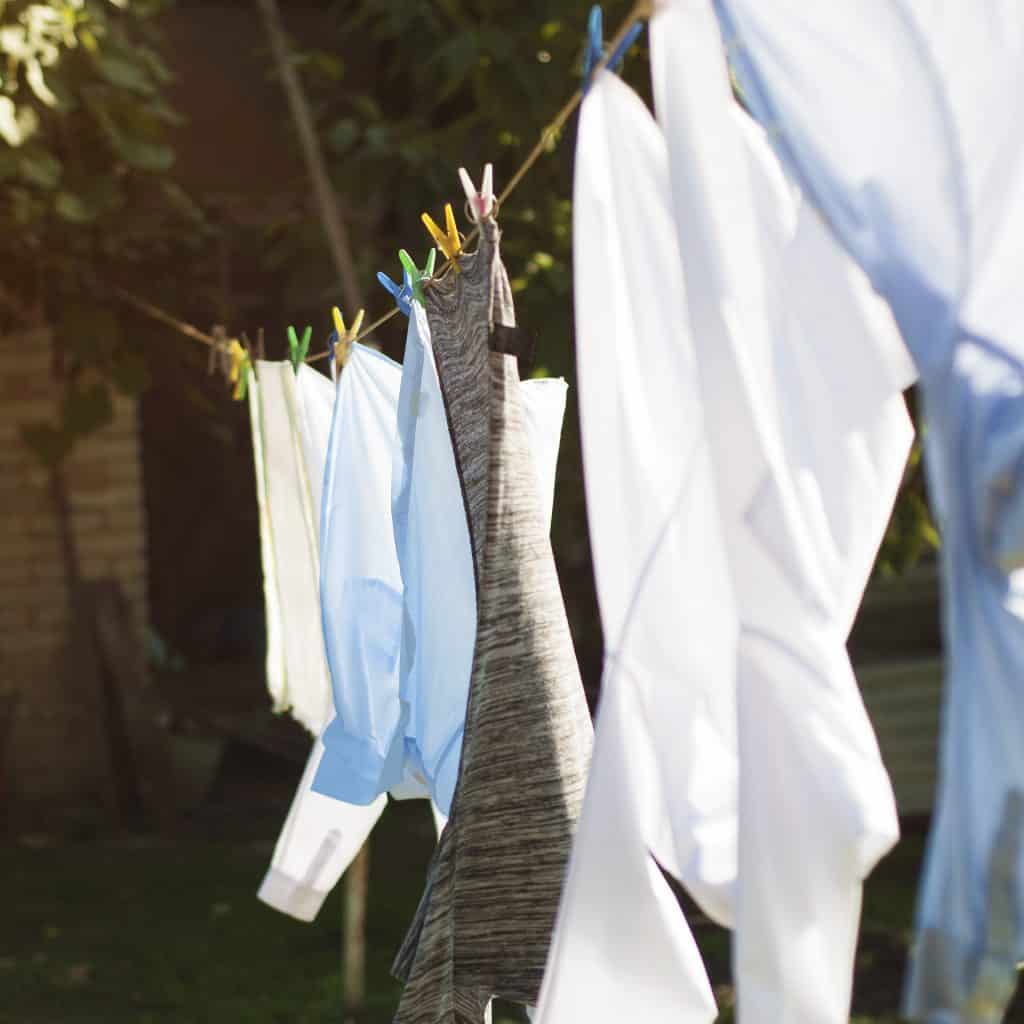 However, steaming very wet clothes will not give you the best results. If they are too wet, the steam won't smooth the wrinkles unlike an iron would.
If you need to refill the water reservoir while you are still using it, make sure the steamer is off and unplug it. You can then refill the tank for continued use. Just be cautious doing this. The steamer will still be hot and can cough or spew out water droplets.
When you are done with your steamer, it is good to open the water tank and let it air dry. This cuts down on any mold and mildew buildup that can occur inside of the chamber, especially if you don't use your steamer often.
Steaming isn't Limited to Clothes
While these handheld steamers are geared towards clothes, they are not limited to them. You can use a handheld steamer to clean many things around your home.
The water vapor, when concentrated on furniture and other fabrics, is able to kill germs and bacteria living on fabric surfaces. Before you begin steam cleaning your furniture, curtains, or other areas around the house, test a small area. Make sure the surface reacts well to steam.
The main materials you need to avoid steam cleaning are wood surfaces. Wood and water, especially steam, are not compatible. Steam cleaning can break down your finish and ruin your wood surfaces.
Also, take care steaming fabrics that are susceptible to heat damage like polyester. This fabric can be scorched by heat and show permanent damage. For polyester, don't let the steamer touch the surface. Steam it inside out if you are able.
Another thing to be aware of is how temperature changes can harm porcelain and glass surfaces. You would not want to put hot steam on a window when it is very cold outside. The sudden change will cause the glass to crack or shatter.
You can easily go room to room with a handheld steam cleaner to clean, sanitize and loosen built up grime.
Care for your Handheld Steam Cleaner
To extend the life and keep a full steam blast, you need to regularly clean and care for your steamer. A few easy things can help in the long run to ensure your handheld steamer runs great.
The best water to use in a steamer is distilled water. This eliminates the mineral buildup that comes from hard water. Even if you are using a filter, there can be build up.
This buildup will clog your steamer's system and cause it to emit less steam. While this is frustrating when it happens, it can be cleaned with a vinegar and water solution.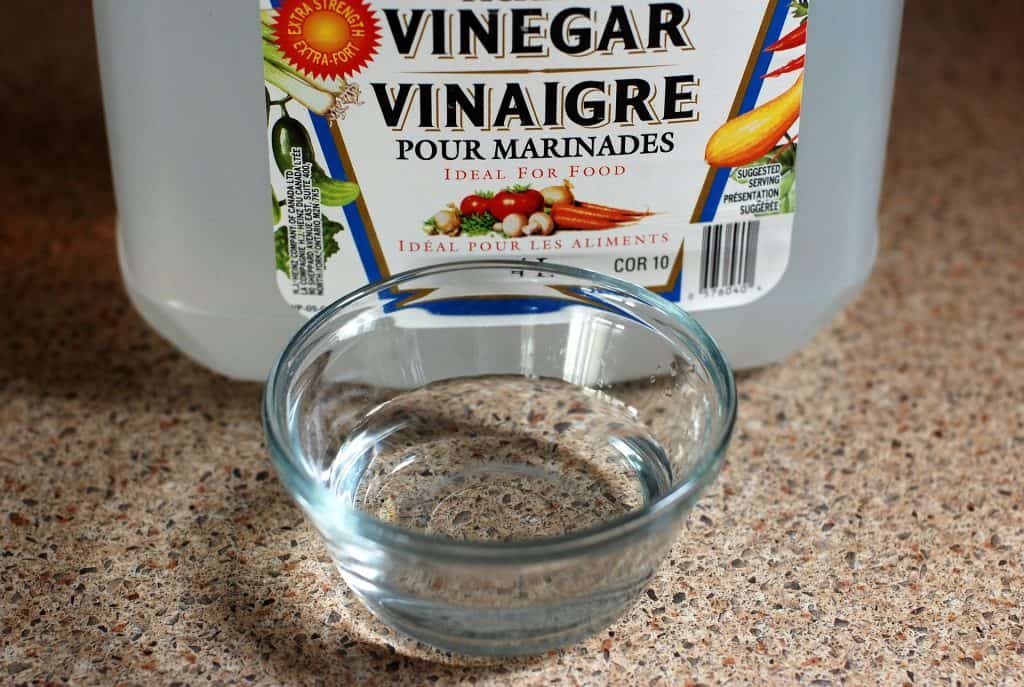 Vinegar is perfect to use because it will clear up hard water deposits and any buildup, while being very gentle on clothes. This eliminates any risk of a cleaner residue staying in the steamer and possibly harming your clothes at a later time.
​Conclusion
Handheld steamers are not very expensive and are a great staple to keep in your home. It doesn't matter if you need to use it daily or occasionally. Due to its small size, it is easy to store and offers a wide versatility of use.